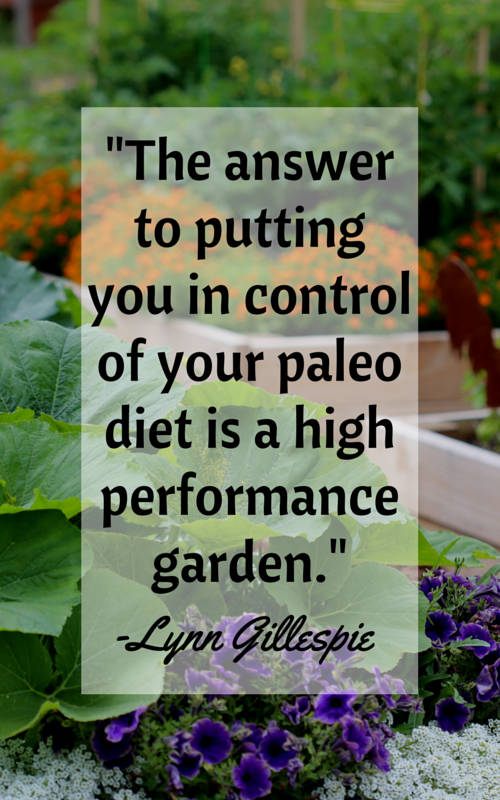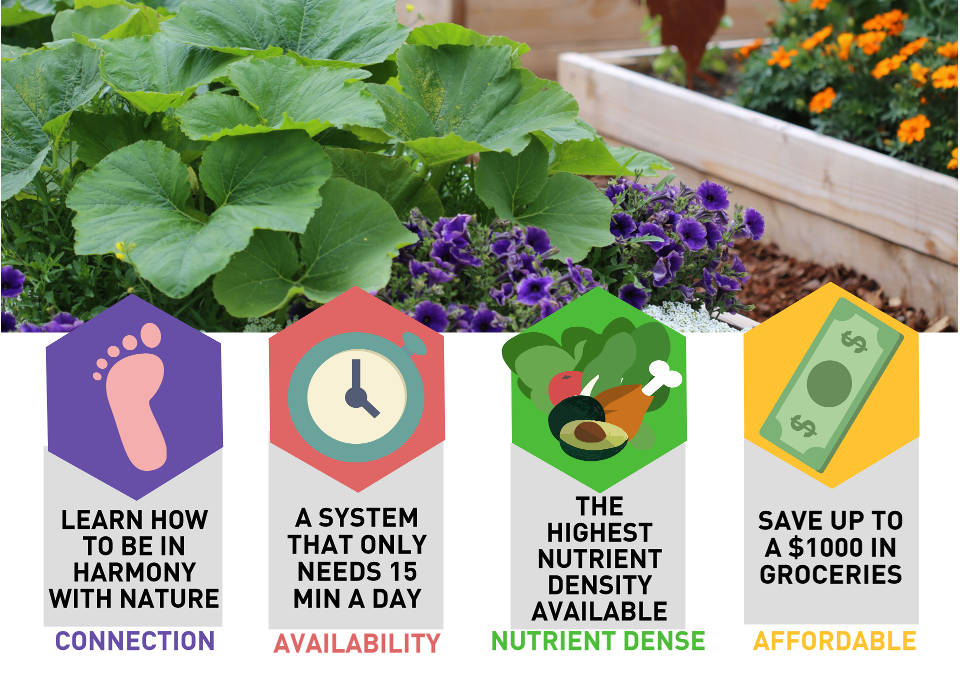 A High Performance Paleo Garden takes your lifestyle to the next level by making it more…
Affordable: in this unique system you can save $1000's in grocery savings and eat nutrient dense produce for pennies a day. Now you can afford the other paleo foods.
Nutrient Dense: this garden system not only ensures productivity but the highest nutrient density possible. This level of nutrient density cannot be found in any grocery store. You are in control of the quality of your produce now!
Available: this garden system is designed to take the hard out of gardening. 15 minutes per day can feed 2-3 paleo's the produce they need. This system saves you time and doesn't require much space.
Connected: gardening connects you with nature like no other activity can. When you are in a system that is in harmony with nature and not working against it gardening becomes more than just a chore. It becomes meditation.