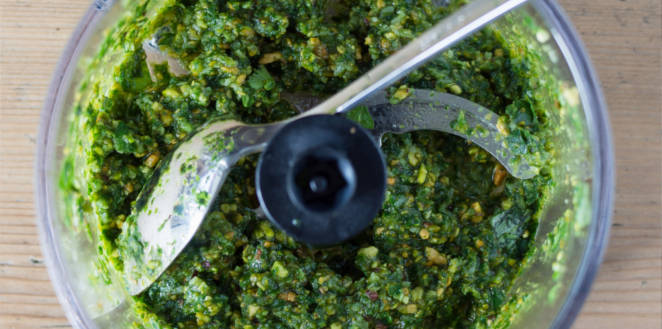 Kale Pesto
2015-06-01 11:41:13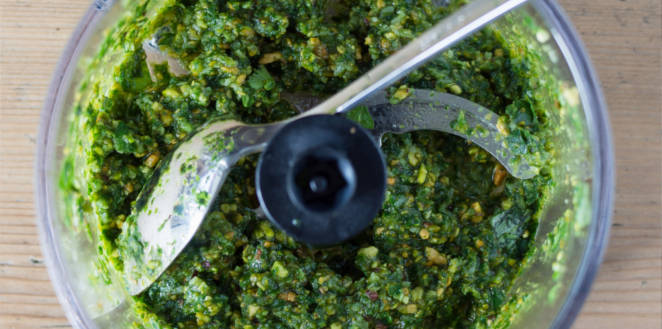 This delicious kale pesto is a spring through late fall treat to spread across your zucchini noodles, salads or meats.
Ingredients
1/2 lb kale
1/2 lb walnuts
6 cloves garlic
1/4 cup lemon juice
1 cup olive oil
2t salt
1t pepper
Instructions
Puree walnuts, garlic, lemon juice, olive oil, olive oil, salt and pepper in the food processor.
Add Kale to the walnut mixture and puree again.
Serve as a delicious sauce for vegetables, meats or on a Paleo bread substitute.
Adapted from The Living Farm Cafe
Paleo Gardening http://paleogardening.com/