Pineapple winter squash soup? Who would have thought? This tropical soup is such an all around crowd pleaser that we almost kept this recipe to ourselves. This unique winter squash soup was too good to hold back so we want to give it to you as well!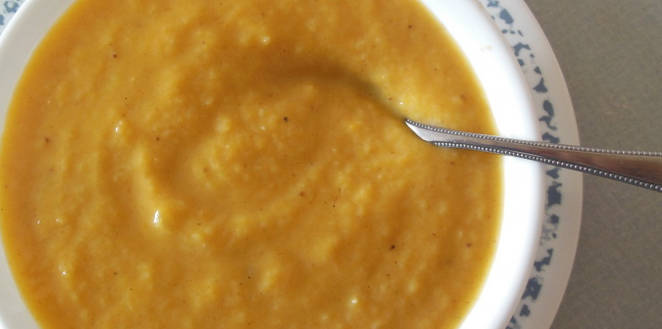 Pineapple Winter Squash Soup
2015-06-01 11:56:14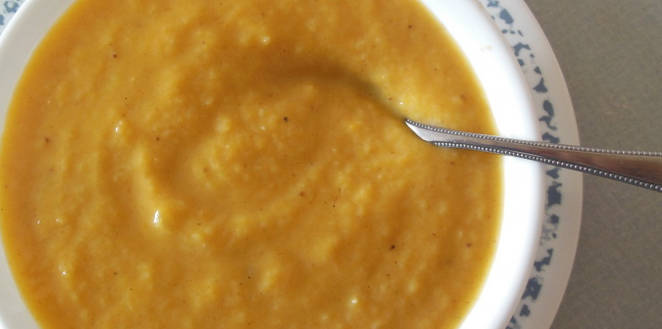 This soup is more like a dessert than a main meal. It is a wonderful treat anytime of the year! If you would like to keep this a strict dessert don't include the onion in the preparation and serve warm with toasted nuts.
Ingredients
1 LG Onion, peeled and chopped (optional)
3 Cups Winter squash puree
3 Cups of canned crushed pineapple (with juice)
1/4 TSP allspice & nutmeg
1/2 TSP Cinnamon
4 Cups Canned Coconut Milk
Salt
Instructions
Sauté the onions until golden and transparent.
Stir in the squash puree, pineapple and spices; simmer for 15 minutes, stirring occasionally.
Add the milk and cook over medium heat until the soup comes to a boil.
Then lower the heat and stir in the coconut milk to the consistency you prefer.
Season to taste with salt and serve hot (or cold either way this soup is a treat)!
Adapted from The Living Farm
Paleo Gardening http://paleogardening.com/