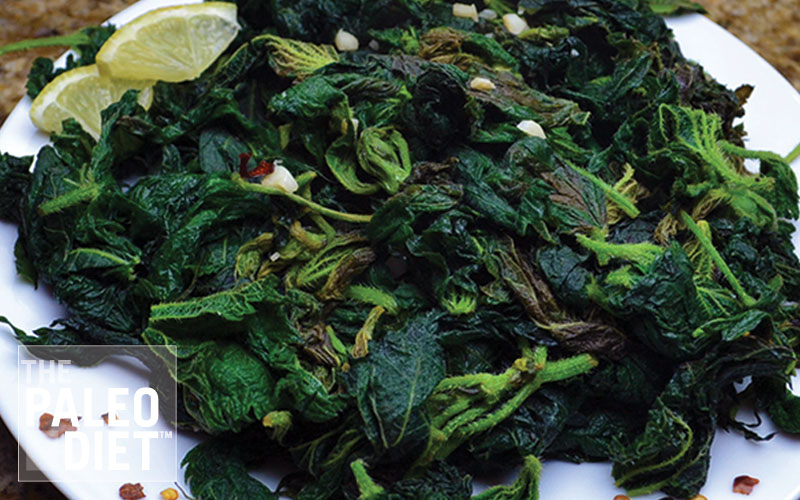 Stinging Nettle Saute – The Paleo Diet
This stinging nettle saute is a delicious way to eat your stinging nettles and many other greens. The recipe is simple enough that anyone can eat it and enjoy this unique green. We loved the stinging nettle saute so much and the potential it has for any type of green we wanted to feature it here on the website. You will most definitely want to enjoy this recipe! If stinging nettles are not in season you can use another hearty leafy green as well. Bok Choy would be a wonderful alternative!
"Stinging nettles can be transformed into Paleo pesto, hearty soups, as a filling for chicken breasts or boneless legs of lamb. This simple sauté highlights the fresh flavor of the nettles and makes a great vegetable side dish for any meal, such as alongside roasted meat… Read More
Get the recipe at The Paleo Diet and tell me what greens you choose to sub in or how using the stinging nettles went!