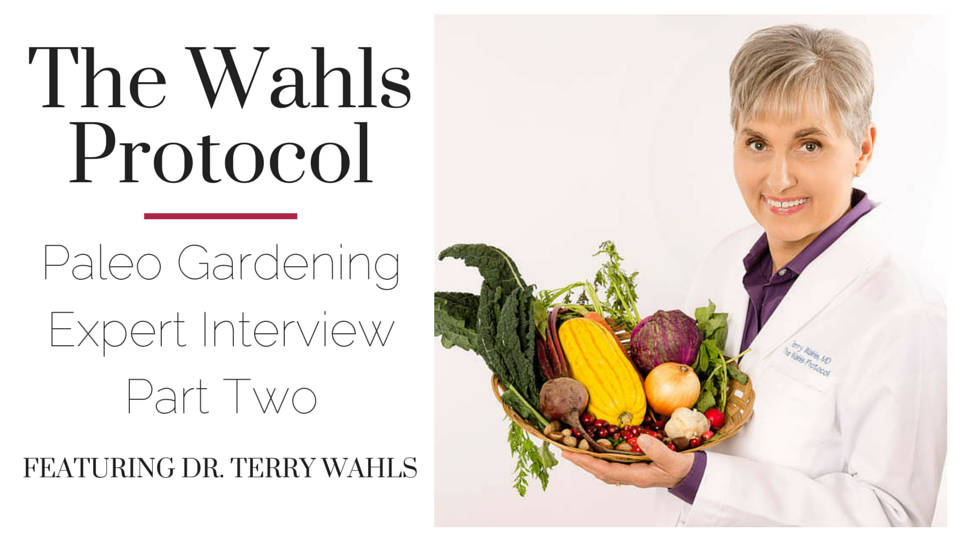 Part two of the Wahls Protocol interview is all about sharing the skills you need to make the Paleo lifestyle more available and affordable. Whether it's tricks to eating those more bitter greens or how we can make the lifestyle more affordable depending on where we live. In the Wahls Protocol Dr. Terry encourages us to eat all of the colors of the rainbow. Later in the interview she upped that challenge by saying the goal should be to eat 200 different species of plants a year. What a challenge! Another of the important pieces of the Wahls Protocol is eating 3 cups of leafy greens a day. Dr. Terry shares how to truly enjoy your 3 cups and how to inspire your family to enjoy 3 cups of greens in their diet as well! (Here's a hint to her secret to helping her family enjoy leafy greens full fat!) Because of her techniques for eating greens my family is now enjoying greens like never before! Those days of refusing the "bitter greens" are gone and now my family can't wait to eat their greens!
The affordability of the Wahls Protocol is crucial to many people being able to afford it. We discuss the merits of hunting, eating organ meats for high amounts of nutrient density and how gardening can make this lifestyle available to anyone. Are you ready to listen to part two of the Wahls Protocol interview? Watch the video below to get started!
Would you like to learn more about Dr. Terry Wahls? Learn more about the Wahls Protocol on her website www.terrywahls.com and stay tuned for part three of the Wahls Protocol Interview. You won't want to miss the "grand finale!"
Until next time, may your garden be easy, fun, productive and always organic!
Lynn